Mechanic –
Kansas City, MO terminal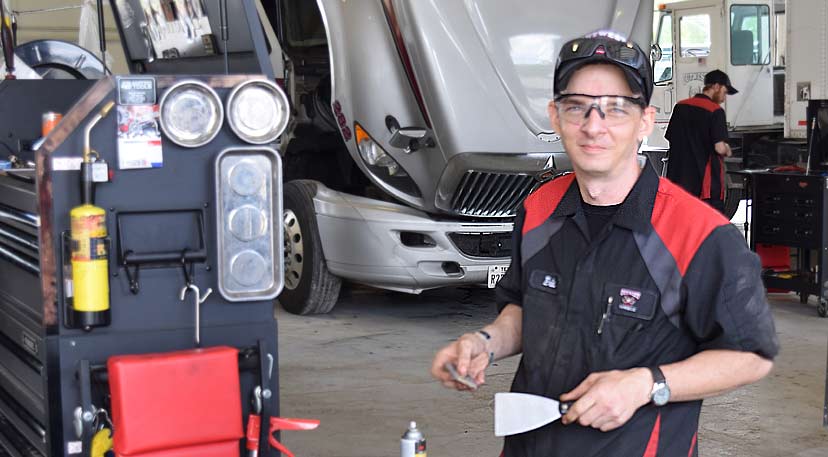 Position Summary
(Describe primary function of the job):
Outwest Express is seeking to hire a mechanic for the diesel mechanic shop.  The position requires the candidate to be able to operate the safety/inspection by, perform repairs and maintenance as needed on tractors and trailers, maintain the shop environment and perform curbside repairs as needed.
Responsibilities of this role include, but are not limited to:
Performing basic maintenance services for tractors and trailers
Administering the parts and services database
Determining vehicle condition by routine monitoring of equipment
Maintaining vehicle records
Ensuring equipment meets state and federal regulations and requirements
Maintaining a clean, safe working environment
Performing facility and grounds maintenance as needed
Communicating with drivers and operations staff in a professional, courteous manner
This is a position with growth potential.
Job requirements:
High School Diploma;
Valid Driver's License;
Excellent verbal communication skills;
Basic computer operations knowledge;
Ability to lift 50 pounds repetitively;
Ability to stand for prolonged periods of time.
This job description is not intended to be all-inclusive.  Employee will perform other related duties and responsibilities outside of their normal responsibilities as required by management.